Defense for Criminal Possession of a Weapon in Austin, TX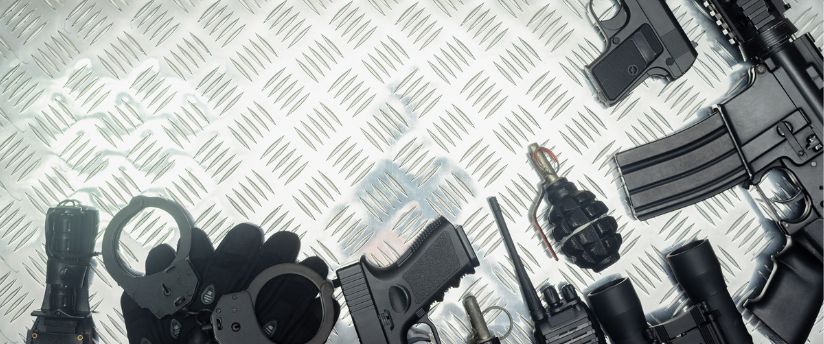 Texas law firmly upholds Second Amendment rights to possess and bear firearms, but there are portions of the Texas Penal Code that make it unlawful to possess, carry or use a gun or other weapon in certain situations. Several crimes fall under the category of weapons charges. Some are classified as felonies and can lead to imprisonment upon conviction. If a weapon is used in the commission of another crime in Texas, the penalties will automatically be enhanced.
The State of Texas aggressively prosecutes weapons charges. Because of the severity of the penalties for conviction of weapons charges in Texas, it is crucial to engage an experienced Austin felony defense attorney to help you fight the charges you are facing. At Minton, Bassett, Flores & Carsey, P.C., we can investigate the case against you and give you a fighting chance to stop an improper prosecution and punishment.
At Minton, Bassett, Flores & Carsey, P.C., we firmly believe that anyone facing weapons charges deserves an aggressive defense. Our experienced Austin weapons charges lawyers will do everything legally allowable to secure the best possible outcome for you. We have a history of successfully representing clients across Central Texas. We are ready to put our skills and resources to work for you.
Call Minton, Bassett, Flores & Carsey, P.C. today for a confidential consultation with one of our Austin weapons charges criminal defense attorneys.
What To Do if You Are Facing Weapon Charges in Texas
If you have been arrested for criminal possession of a weapon or the use of a weapon in a crime, you could be facing a lengthy prison term. While you should cooperate with law enforcement, you must also protect yourself from legal jeopardy.
Upon arrest for weapons charges in Travis County or Austin, Texas, you should respectfully decline to answer the questions of police until you speak with a defense attorney. Law enforcement officials must stop interrogating you once you ask to speak to a lawyer. They must allow you to contact an attorney and only question you while that individual is present.
At your first opportunity, you should contact Minton, Bassett, Flores & Carsey, P.C. You need a qualified defense attorney by your side to defend your rights and your freedom as you navigate the Texas criminal justice system.
Why Choose Minton, Bassett, Flores & Carsey, P.C. To Defend Your Rights?
For 60 years, the attorneys at Minton, Bassett, Flores & Carsey, P.C. have provided top-notch legal representation to people in Austin and the surrounding areas who have been accused of crimes. We are experienced trial lawyers who do not shy away from complex legal challenges. Our experienced team thrives in trial settings and has received multiple prestigious awards and recognition for our work for our clients, including:
Member of The Best Lawyers in America
AV® rating from Martindale-Hubbell legal directory
Rising Star by Texas Super Lawyers
0 Superb rating by Avvo
We are focused on providing the best possible representation for our clients. No two cases are exactly alike, so we will take the time to understand your situation and the details of your charges.
Our objective is to secure the best possible outcome for you by having the charges you face reduced or dropped. If an equitable arrangement can't be negotiated, we will build the strongest possible defense strategy on your behalf and be ready to go to court.