Appealing Divorce Decree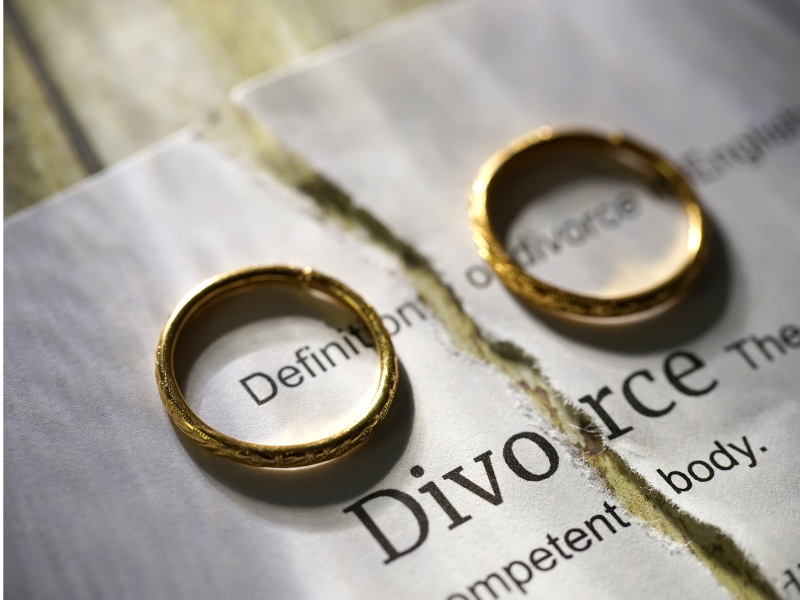 After being granted a divorce in Texas, you have 30 days to appeal a divorce decree or judgment that you believe is unfair to you. You will need to explain the legal basis for your appeal and include evidence, a trial transcript, and other documents to support your appeal.
If you have reason to appeal a divorce decree handed down in Texas, you will need to act promptly and contact an experienced Texas divorce lawyer. You shouldn't try to navigate the appeals process alone. You'll need a dedicated and compassionate attorney to guide you through the appeals process and fight for your best interests.
In the Austin area, contact Minton, Bassett, Flores & Carsey, P.C., for qualified and compassionate legal counsel about appealing the terms of your divorce. We will explain your rights and will do whatever the law allows to obtain changes to your divorce decree. Contact us by phone or online now to discuss your divorce decree during a confidential consultation.
Why Hire a Lawyer To Appeal a Divorce Decree?
An individual seeking to appeal a divorce decree in Texas must understand that there are limited grounds on which you may base an appeal of your divorce decree. The law generally favors the finality of court judgments. The appeals court will give a lot of deference to the Family Law Court judge who presided over the original divorce hearing.
You can challenge any part of your divorce decree after a judge files the order or judgment. But for an appeals court decision to go in your favor, you will need to present a solid legal argument that the Family Law Court judge who handled your divorce:
Abused their discretion, meaning the judge ignored applicable rules or principles or the decision they handed down was unreasonable
and/or
Made decisions that were not supported by the evidence or were based on evidence that wasn't on the record.
Simply put, Texas Family Law Court judges do not make these kinds of errors very often. To persuade the appeals court that a verdict in your favor is justified, you will have to show either a glaring error or a faulty application of the law to your case. To do this, you must file a record of the appeal, which will include the trial transcript and evidence or supporting documents for the court to review, which will make your case.
An appeal is a legal argument. You will have to support your request to rewrite your divorce decree with a thorough explanation of the law and how it should have been applied to your case. You cannot introduce new evidence or argue any new legal issues you didn't raise at trial. You have to demonstrate that a sitting judge made a legal error that must be reversed for there to be justice.
You may ask for the appeals court to hear oral arguments, but it is not required to do so. If the appellate court judges believe they can decide the case by reviewing the original trial's record and briefs filed for the appeal, their decision will be based on that information.
In an appeal, your request goes to a panel of judges for review. They will determine whether your appeal is valid.
The requirement for a thorough understanding of the applicable law related to appealing a divorce decree makes it essential to hire an experienced Texas divorce law attorney to handle your case. A mistake in the appeals process can lead to an unsuccessful appeal, which can permanently close the door to additional action.
Why Choose Minton, Bassett, Flores & Carsey, P.C. To Appeal Your Divorce Decree or Judgement?
Since 1963, Minton, Bassett, Flores & Carsey, P.C., has provided outstanding legal representation to individuals and families in Austin and throughout Central Texas. We've earned a reputation as the go-to law firm for complex divorce and separation cases, including appeals of Texas divorce decrees and judgments.
We can complete all the necessary paperwork and represent you at every stage of the appeals process — from filing the initial appeals paperwork to pursuing additional legal action if the court rules against you. In divorce decree appeals, we focus our efforts on meeting our client's needs and interests no matter what.
Our main office is in Austin, and we serve clients in multiple locations, including:
Our hard work and the results we have achieved for clients have earned us such recognition as being named to the Best Lawyers in America and to Super Lawyers and an AV® rating from Martindale-Hubbell, the highest rating given to attorneys.
Understanding a Divorce Decree
A Texas divorce decree is a court order that has the effect of law on the former spouses.
The decree or judgment handed down by a Family Law Court judge spells out the court's final decision on each issue raised in your divorce. This may include decisions about:
Equitable division of marital property
Spousal support (alimony)
Possession and Access (visitation).
A divorce decree also assigns responsibility for marital debts and court costs. Once the judge and both parties to the divorce sign it, the marriage is dissolved, and each of the parties to the divorce is legally obligated to follow the terms of the divorce decree.
Long after your divorce, you remain legally bound by the contents of your divorce decree. If your circumstances change and you become unable to continue abiding by its requirements, it's important to file a motion for post-judgment modifications to the divorce decree so that you remain in compliance.
If either party fails to meet their legal obligations as described by the divorce decree, the other party can ask the court to have the terms enforced. In such an enforcement action, a judge can hold the delinquent party in contempt of court and order them to pay a fine or even put them in jail.
Steps in Appealing a Divorce Decree or Judgement
Your appeal of a divorce decree may challenge and reverse one or more decisions about the various issues it addresses, such as property division, child custody, or child support. It cannot reunite you as a married couple.
In our discussions with you and our review of your divorce decree and divorce hearing transcript, we will determine whether you have a valid reason to file an appeal. If we can see a way to move forward for you, we will:
Establish grounds. We'll need to establish a legal basis for your appeal. That means a judicial error or an abuse of discretion in the court's handling of the original divorce hearing.
File notice of appeal. Appealing a divorce decree requires informing the court of your plans within 30 days of when you received your divorce.
Create a record of the appeal. The process requires us to tell the court what our argument for the appeal is going to be. This means submitting a brief that explains our legal reasoning and arguments for the appeal. We must also file a copy of the trial transcript, which should depict the error we are basing our appeal on and evidence or supporting documents that help explain why the original court was in error.
Motions. In a motion, we ask the court to make a decision on a certain issue before a hearing begins. In an appeal, our motion would ask the court to reverse and rewrite one or more portions of your divorce decree. In most cases, we would ask the court to allow oral arguments so there is a full airing and consideration of the legal issues we are raising in an appeal. However, the Court of Appeals is not required to hold oral arguments.
If the appeals court allows oral arguments, we will present your case, and your ex-spouse's attorneys will have the opportunity to rebut our argument. After both sides have been heard, the appellate court will hand down its decision. If oral arguments are not allowed, the court will base its decision on a review of the record of the appeal and advise us when a decision has been reached.
Get in Touch With Our Experienced Divorce Appeals Lawyers
If you received an unfavorable divorce judgment, you could still have options for obtaining a favorable outcome through an appeal of your divorce decree. However, appeals require proof that errors in the interpretation or application of the law caused the original judgment to be made incorrectly. You must also file a notice of an appeal within 30 days of your divorce.
Minton, Bassett, Flores & Carsey, P.C., family law attorneys can review your divorce decree and take steps to identify errors in your original divorce trial. If at all possible, we will pursue an appeal of your divorce judgment for you. We have been representing clients in family law cases in Texas since 1963. In those six decades of service, we've earned a reputation for fighting to protect our clients' rights and interests.
To appeal your divorce decree, you truly need to contact us today to speak with an experienced divorce decree appeals attorney.