LGBTQ Divorce Lawyers in Austin, TX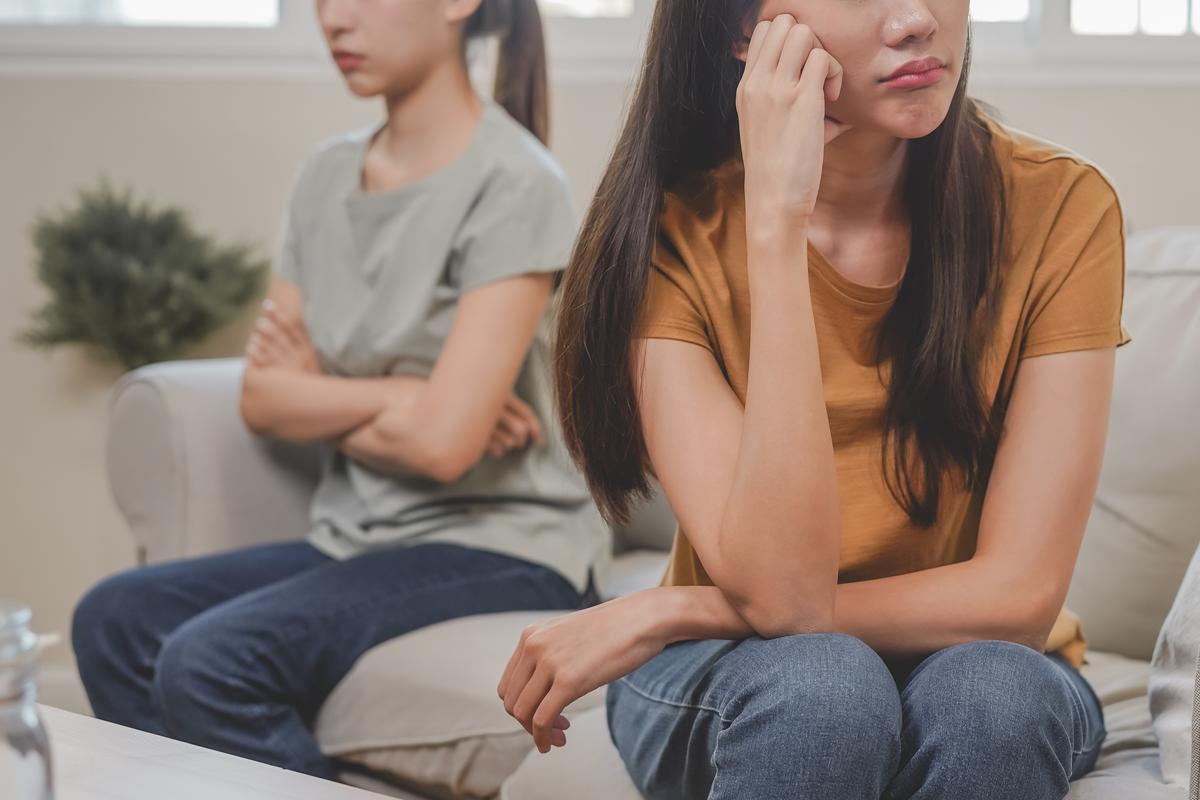 Regardless of the length of the relationship or the circumstances of the breakdown, the end of a marriage is never easy. However, while same-sex divorces include many of the same challenges as heterosexual divorces, queer and same-sex couples often face unique problems due to biases or misunderstandings about their gender identity and sexuality. In the context of family law, these challenges can create an added layer of hurt and frustration to an already painful and overwhelming process. 
If you are a member of the LGBTQ community in Austin, TX, and you are going through a divorce, you deserve skilled legal representation from a lawyer who can understand and anticipate the struggles you may face. The Austin divorce attorneys at Minton, Bassett, Flores & Carsey, P.C., excel in providing compassionate and dedicated service to clients during their time of need. Contact us today at (512) 476-4873 or fill out our online form for a confidential consultation to learn more about how we can help you. 
Why Hiring an Attorney is Essential in an LGBTQ Divorce?
When seeking to end a same-sex marriage, hiring an attorney is essential for the same reasons that apply to any marriage: to protect your rights, property, and children. Many couples may begin the divorce process thinking they can handle everything without involving legal professionals. However, as the reality of the breakup starts to set in, unexpected disagreements and arguments about property, finances, child custody, and visitation can quickly erupt. Having a dedicated Austin divorce attorney in your corner throughout the process can ensure that you understand your rights so that you can fight to protect your best interests. 
Furthermore, because the recognition of same-sex marriage is a relatively recent phenomenon in Texas law, an attorney can help you understand factors such as the retroactive application of common-law marriage status for couples who lived together before the 2015 Supreme Court decision regarding marriage equality. Because Texas recognizes common-law unions, couples who are not formally married may still have the same legal rights and responsibilities as legally married couples regarding divorce. Working with an experienced LGBTQ divorce lawyer will help you understand whether this situation applies to your relationship so that you can maintain a strong position throughout the process.
Finally, LGBTQ couples often have particularly keen worries about what divorce may mean for child custody. Whether you are the child's biological parent or obtained legal custodial rights through a conservatorship, consulting with a divorce attorney can ensure that you understand your rights so you can work toward safeguarding your children's best interests. 
Benefits of Choosing Minton, Bassett, Flores & Carsey, P.C. When Dealing with an LGBTQ Divorce
The attorneys at Minton, Bassett, Flores & Carsey, P.C. have been a part of the fabric of Austin for more than 50 years. One of the things our attorneys appreciate most about living and working here is the vibrance and diversity of the local community. Our firm prides itself on fighting for each individual's right to enjoy equal protection under the law. That's why we are so passionate about representing clients from the LGBTQ community. 
When you work with the attorneys at Minton, Bassett, Flores & Carsey, P.C., you get:
Individualized attention

– Each of our clients deserves excellent customer service. You will find our team approachable, available, and communicative.

Compassion

– Our attorneys understand that everyone who walks through our doors faces a significant challenge. We will listen attentively to your story with genuine care and do all we can to relieve your stress.

Respect – The team at Minton, Bassett, Flores & Carsey, P.C. lives by the principle of "people over profits." We see you as a unique human being, not as a number.
Transparency

– We recognize that the legal process can sometimes become complicated and overwhelming. We strive to keep you updated about what is happening in your divorce proceedings so you can understand all your available options.

Passion about the law

– Our attorneys love what they do, and we relish an opportunity to handle complex legal challenges.

Determination

– From the moment you retain our services, our legal team will fight passionately and, if necessary, aggressively to protect your legal rights and interests.
Child Custody & LGBTQ Divorce: What to Know
Divorce raises crucial questions about child custody and visitation rights for married same-sex couples with children. Many LGBTQ parents have concerns about whether biases against their sexual orientation or gender identity could negatively impact court rulings regarding parental rights.
A judge is required to make child custody determinations based entirely on the best interests of the child. However, LGBTQ couples may still encounter misunderstandings about their fitness as parents. An attorney can help parents understand their rights and build the most robust case possible to protect their children.
Some key factors to know regarding child custody and LGBTQ divorce include:
Legal rights of non-biological parents

– If you are not your child's biological parent, you may still have enforceable custody rights depending on your relationship with the child. An attorney can explain your legal standing.

Documenting parental roles

– Thoroughly documenting which parent performed which caretaking duties can be essential to demonstrating your involvement in your child's life.

Combating myths and stereotypes

– Sadly, biases and misconceptions about LGBTQ individuals as parents still exist. Working with an attorney can help you respond strategically to any damaging assumptions.

Co-parenting considerations

– As with any divorce, developing an effective co-parenting plan is in the children's best interests. An attorney can advise you on setting up a schedule, transitions, and means of communication.

Modifying existing orders

– If you already have a formal custody arrangement, you may be able to modify it depending on changes in circumstances.
Going through a divorce is always challenging, but LGBTQ couples may face additional layers of complexity regarding child custody. The attorneys at our firm have experience addressing these nuanced issues, and we will tirelessly advocate on your behalf so that you can protect your relationship with your children.
Asset Division: Protecting What's Yours
Dividing assets and property is often one of the most contentious parts of divorce. For LGBTQ couples, ensuring a fair division of assets requires understanding federal and state laws and any prenuptial agreements or other contracts between partners.
An attorney can help you navigate legal issues such as:
Separate vs community property

– Texas is a community property state, meaning courts will usually split marital assets 50/50 if that results in a fair outcome. However, inheritances, gifts, and anything you owned before the marriage began may be considered separate property.

Business and investment assets

– Valuing and dividing holdings in businesses, partnerships, or investments can be highly complex. Having financial experts on your side can help you comb through the fine details and strengthen your case.

Retirement and stock accounts

– An attorney can help you understand your rights and negotiate an equitable split of retirement savings and investments.

Real estate

– Dividing real property like your home will likely involve complex negotiations depending on factors such as when you bought the home, whose name is on the deed, and any financial contributions each spouse made.

Debts

– Marital debts will generally be divided along with assets. However, debt originating before marriage may be separate.

Personal property

– While big-ticket items often take center stage, dividing personal possessions fairly also matters.

Health insurance

– After divorce, you may need to obtain your own health coverage. An attorney can advise you on your options.
No two divorces are identical. The asset division process involves examining each spouse's financial situation. With a thorough understanding of the nuances, our attorneys can help you achieve a property settlement that allows you to move forward on solid financial footing. With decades of experience in Texas family law, our team has the knowledge to help protect what is yours.
Find an Experienced Austin LGBTQ Divorce Attorney Near You
When going through a divorce, LGBTQ couples have the same legal rights as everybody else. However, many individuals have experienced discrimination due to their gender identity or sexuality, so they fear the same may also occur in the legal world. 
The attorneys at Minton, Bassett, Flores & Carsey, P.C. understand the anxieties LGBTQ individuals may have when searching for legal representation, and we want to put your mind at ease. With us, you will have a team you can trust and a space where you can feel entirely safe. You can rest assured that we will recognize your identity, use your preferred pronouns, and treat you and your case with the respect you deserve. 
While our extensive experience in family law has taught us that it is impossible to guarantee a stress-free divorce, the team at Minton, Bassett, Flores & Carsey, P.C. can make the process as efficient as possible and reduce unnecessary worries. Start your journey toward the next chapter in your life with us. Call our team at (512) 476-4873 or fill out our online form for a confidential consultation to learn more about your legal options.